Hyon Chol Hae Funeral Held
A funeral and graveside service were held on 22 May (Sunday) for Marshal Hyon Chol Hae (Hyo'n Ch'o'l-hae), a retired senior Korean People's Army [KPA] official.  Hyon died on 19 May (Thursday) at the age of 87.  His last observed appearance was at war anniversary events in July 2021.
Hyon's funeral and interment ceremony was aired on KCTV in a sophisticated television broadcast.  There was a solemn piano soundtrack, dramatic camera angles and cutaways and a voice-over who summarized the graveside eulogy.  Hyon Chol Hae's funeral was given the same television treatment which we have seen with North Korea's military parades since 2020.  It remains to be seen if future state funerals will be covered in such fashion.
The most notable thing about Hyon's funeral service is that Kim Jong Un (KJU; Kim Cho'ng-u'n) served as a pall bearer.  KJU, along with the other members of the Workers' Party of Korea [WPK] Political Bureau Presidium, carried Hyo'n's casket from the main room of the 25 April House of Culture to hearse.  KJU helping to bear Hyon's casket is similar to when his father was present at the deathbed of former DPRK Foreign Minister Ho Tam.  KJU serving as a pall bearer is extraordinary and raises the question of whether he will perform a similar role down the line at other state funerals.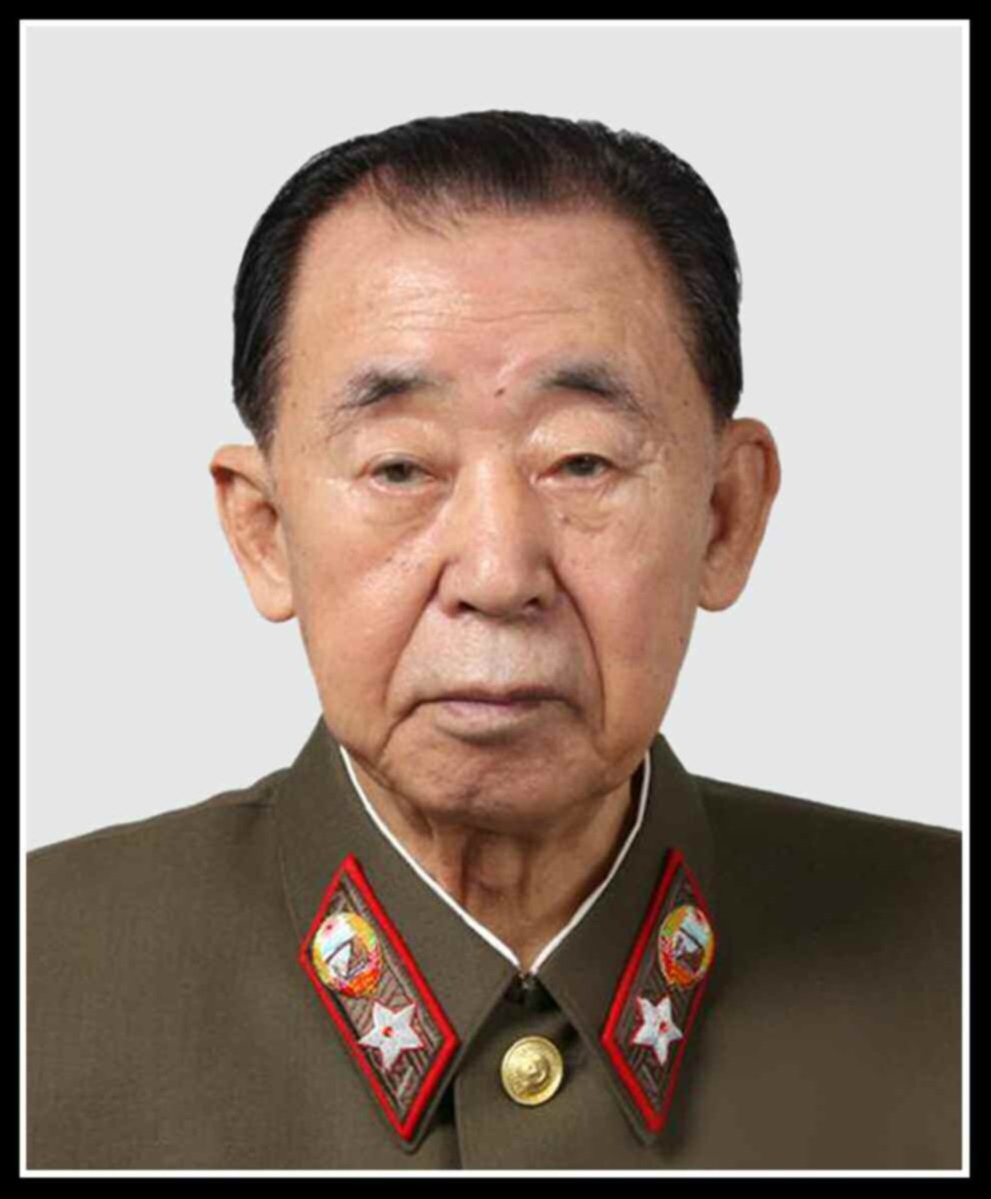 Why the big to-do for Marshal Hyon?
Hyon was a second-generation DPRK core elite.  He was member of one of the first graduating classes of the exclusive Manyo'ngdae Revolutionary School.  During the Korean War, Hyon was a bodyguard to Kim Il Sung.  He was a close aide and social companion of late DPRK leader, Kim Jong Il (KJI; Kim Cho'ng-il).
Hyon Chol Hae's institutional base of operations was the KPA General Political Bureau [GPB], where he headed Organizational Affairs from 1995 to 2007.  GPB Organizational Affairs is responsible for asserting the WPK's (party) political control over North Korea's armed forces through scheduled ideological indoctrination and Party Life activities, producing and maintaining profiles on the political loyalties and behaviors of KPA personnel and building clandestine surveillance files on KPA officers.  It is also influential over personnel; Organizational Affairs does not actually promote or demote KPA officers, but its personnel files are usually the criteria for a KPA officer being promoted or attaining a job assignment.  When the KPA Cadres' Bureau is scrutinizing senior colonels for promotions to general-grade ranks, Organizational Affairs has a seat at the table.
Hyon also had a major role in the KPA's trading companies which earn foreign currency for the regime.  There are approximately 20 large trading companies owned and operated by North Korea's armed forces (GPB, General Staff and the Ministry of National Defense).  GPB Organizational Affairs has regional offices close to the economic and logistics units which are owned by, or  supply and support, the KPA's trading companies.  Organizational Affairs exerts a general management function:  it issues production and revenue targets, allocates human and material resources, awards contracts to smaller enterprises, and mediates disputes between the trading companies.  One can imagine the number and variety of interesting incidents and transactions under Hyon's purview.
Political management combined with the power to allocate economic and financial resources gave Hyon Chol Hae one of the largest and most influential patronage and social networks in the KPA.  Hyon was a charter member of Pyongyang's GPB Mafia which dominated a number of senior military and internal security positions during KJU's first few years in power.  Current senior officials who were tied to Hyon Chol Hae include WPK Workers' and Social Organizations Department Director Ri Tu Song (Ri Tu-so'ng) and Military Security Command Director Gen. Jo Kyong Chol (Cho Kyo'ng-ch'o'l).
As a top core elite and social cohort of KJI's, Hyon Chol Hae was part of a small coteries of DPRK elites who were permitted to interact with KJI's fourth wife, Ko Yong Hui (Ko Yo'ng-hu'i), mother of KJU and Kim Yo Jong.  Hyon also participated in the "Mother of So'ngun Korea" publicity drive raising Ko's profile as a kind of venerated first lady and mother of the future successor.
In 2007, Hyon Chol Hae was appointed director of the National Defense Commission [NDC] Standing Committee as part of a major personnel and institutional shakeup at the GPB.  In this NDC position, Hyon director KJI's field inspections and public events at the KPA units.  The position was essentially a cover for continuing to serve as a close adviser and aide to KJI.  When KJU was selected as hereditary successor in early 2009, Hyon arranged KJU's tour of KPA units as successor-designate.  Hyon would also sit in the same row, one person over, from KJU during the latter's mass public debut at 3rd Party Conference in September 2010.
In 2010, Hyon Chol Hae still retained certain patronage powers within the KPA.  However, by the time of KJU's hereditary succession and early transition, Hyon was on the sidelines in North Korean leadership.  Until mid-2011 he was a regular member of KJI's entourage and was essentially a body man to the late Suryo'ng.  Among core elites, Hyon was pushed to the side by bigger personalities.  KJU retained Hyon as the first-vice defense minister and head of the KPA General Logistics Department [GLD] during his first year in power, out of respect and loyalty.  However, Hyon was largely marginalized in core elite interactions.