KJU Commands Live Fire Tactical Arms and MLRS Drill
Kim Jong Un (Kim Cho'ng-u'n) observed and directed live fire tactical weapons and multiple-launch rocket system [MLRS] drills at the Hodo-ri Proving Grounds near Wo'nsan on the morning of 4 May (Saturday) KST.
According to KCNA, the"purpose of the drill was to estimate and inspect the operating ability and the accuracy of striking duty performance of large-caliber long-range multiple rocket launchers and tactical guided weapons by defense units in the frontline area and on the eastern front and the combat performance of arms and equipment and to more powerfully arouse the entire army to the movement for becoming crackshots with the drill as an occasion and thus put it at combat readiness posture all the time."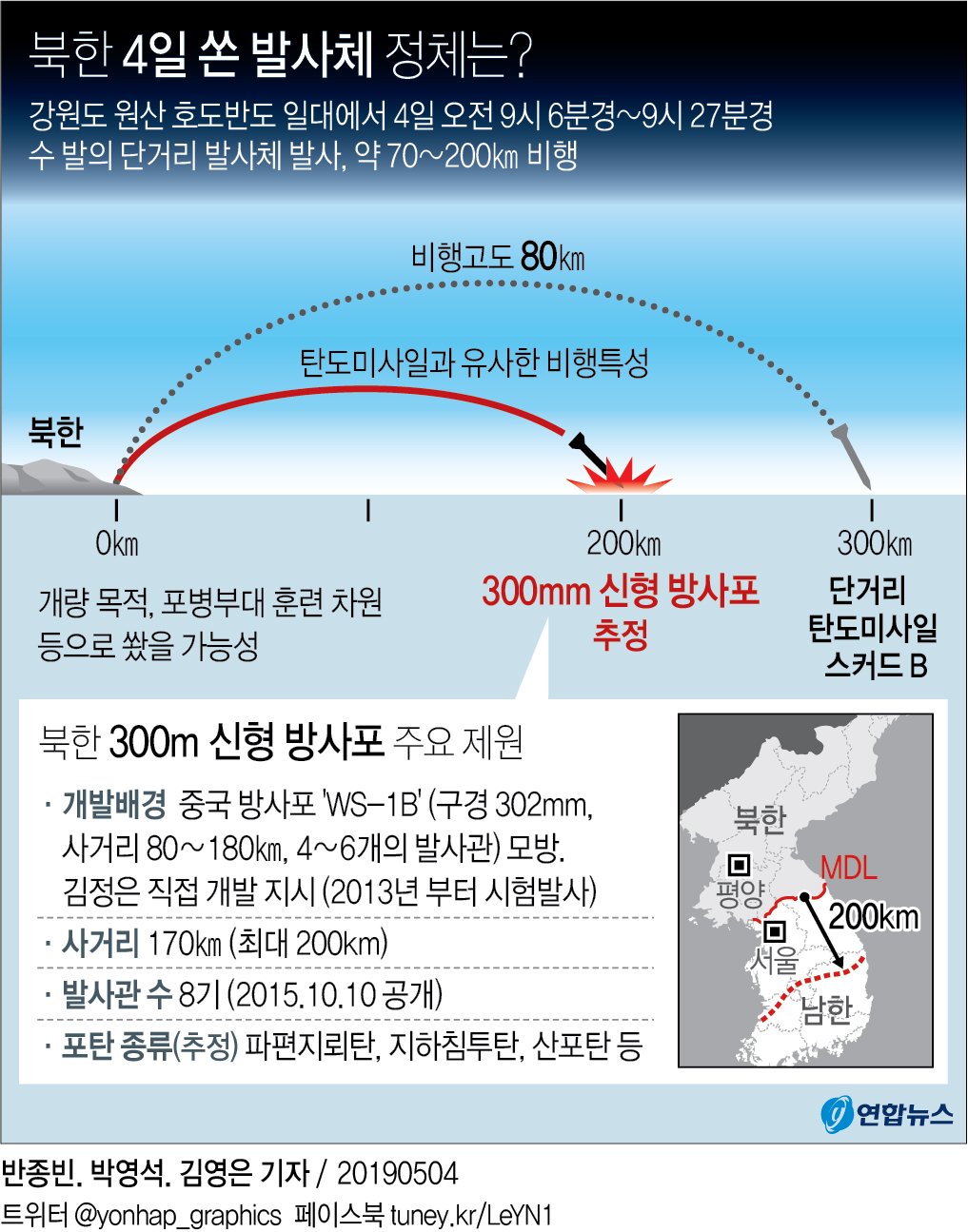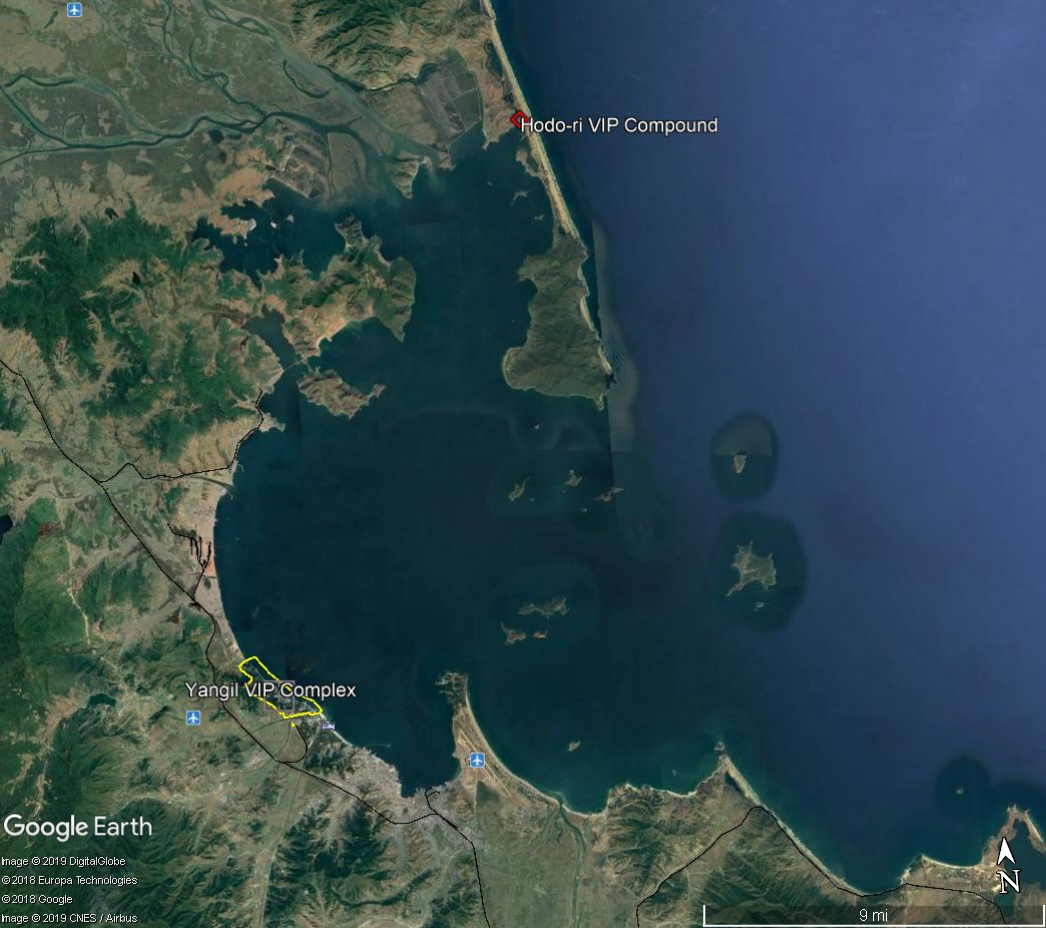 Also in attendance were senior Workers' Party of Korea [WPK] Central Committee officials Kim Phyong Hae (Kim P'yo'ng-hae), O Su Yong (O Su-yo'ng), Ri Pyong Chol (Ri Pyo'ng-ch'o'l) and Jo Yong Won (Cho Yo'ng-wo'n).  Korean People's Army [KPA] Chief of the General Staff Gen. Ri Yong Gil (Ri Yo'ng-kil) and KPA artillery boss Gen. Pak Jong Chon (Pak Cho'ng-chon) also participated in the drill.
Kim Jong Un praised the "People's Army for its excellent operation of modern large-caliber long-range multiple rocket launchers and tactical guided weapons."  He said that "all service members are master gunners and they are capable of carrying out their duty to promptly tackle any situations as a result of their full knowledge of modern weapons systems and intensive training."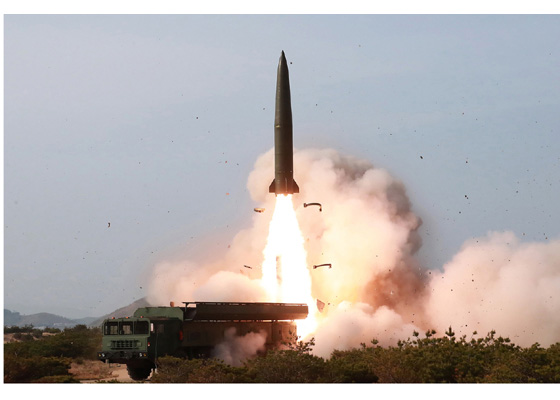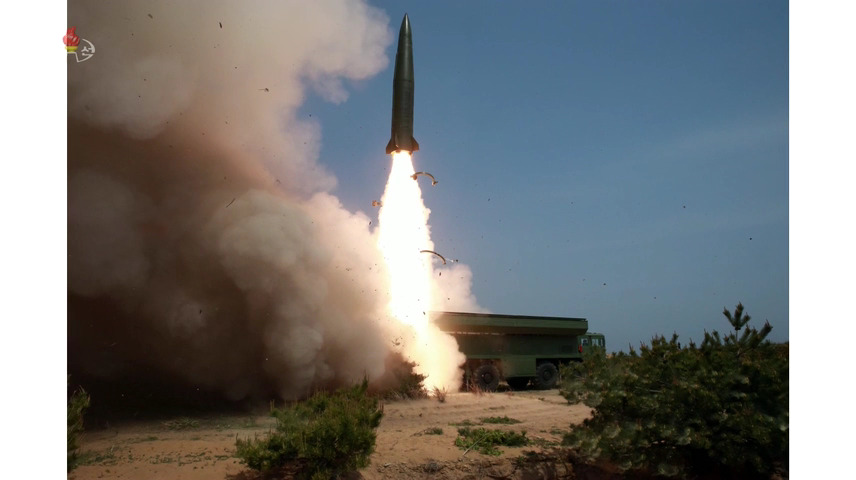 He spoke "highly of the successful striking drill though it was organized without advance notice" and expressed "great satisfaction with the rapid response ability of those defense units in the frontline area and on the eastern front to keep them fully ready to go into combat action immediately upon the issuance of an order at any moment."  Jong Un issued "important instructions for improving and strengthening the operation and combat drills of the People's Army."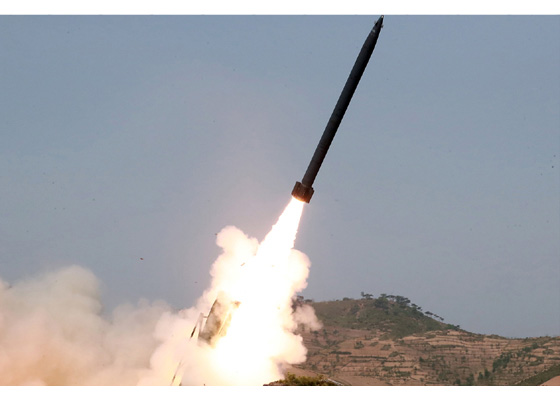 Kim Jong Un "stresses the need for all service members to keep high alert posture and more dynamically wage the drive to increase the combat ability so as to defense the political sovereignty and economic self-sustenance of the country and the gains of the revolution and the security of the people from the threats and invasions by any forces, bearing in mind the iron truth that genuine peace are security are ensured and guaranteed by powerful strength."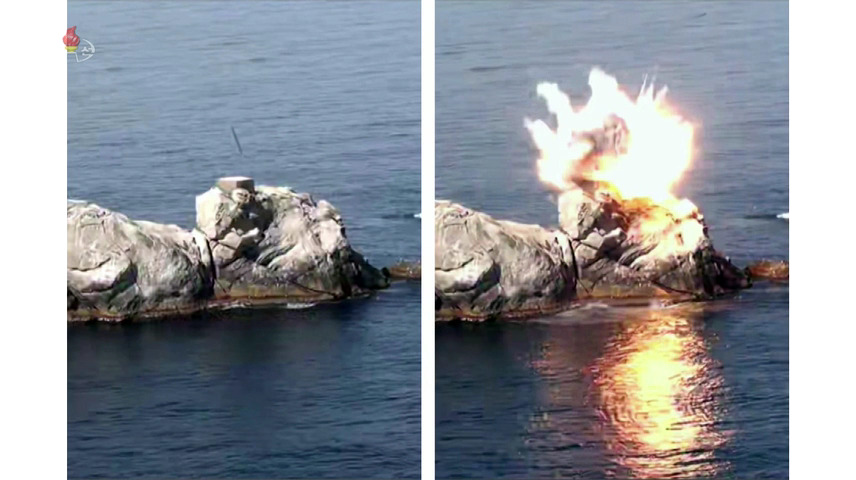 May the Fourth be with You?
May 2019 marks the 18-month period in which the DPRK has decided on a moratorium on ballistic missile drills and nuclear weapons testing, prior to Kim Jong Un authorizing on 29 November 2017 the North's last ballistic missile test.  It was only a matter of time before Kim Jong Un would attend public events conducted by the WPK Munitions Industry Department.  Because there had been a lull in these types of events, following the fire and fury period, this drill and the anti-tank weapons drill on 18 April are attracting more attention and scrutiny than warranted.
In the context of 2018-2019 and the DPRK's defense industrial sector these are notable events.  In the context of 2015-2019, this pair of field test-cum-drills is hardly a blip considering the toys and fireworks involved.  Both of these drills were events of the KPA General Staff Department apparatus with a secondary function by MID personnel and involve short-range weapons drills.
From the perspective of MID they are shuffling senior manager resources and R and D attention to the KPA's conventional weapons away from WMDs and ballistic missile drills.  These weapons, as underlined in state media reporting on the 4 May drills, find use for the KPA's forward deployed ground corps.  They are also portable or mobile weapons that can be used by internal security forces wary of foreign site visits and NGO study tours wandering the country if rapprochement continues, and certainly for deployment to Jong Un's homes, offices and home-offices.
State media reporting about the MLRS drill emphasized its "defensive" nature.  One could certainly add this to a budding list of signposts that Kim Jong Un and the core leadership are formulating or have formulated components of an exit-ramp strategy for disengaging or minimizing its recent external engagements.  But it's still a blip.
Of course,  this will not interfere with a lot of noise and talking points, particularly as the presidential Twitter account decreed today's excitement in Wo'nsan as no BFD (which it is), about provocations and alliances and summits. Remind the teacher homework was not ladled out and so forth.