Youths and Women Vow To Carry Through Tasks Set Forth In New Year Address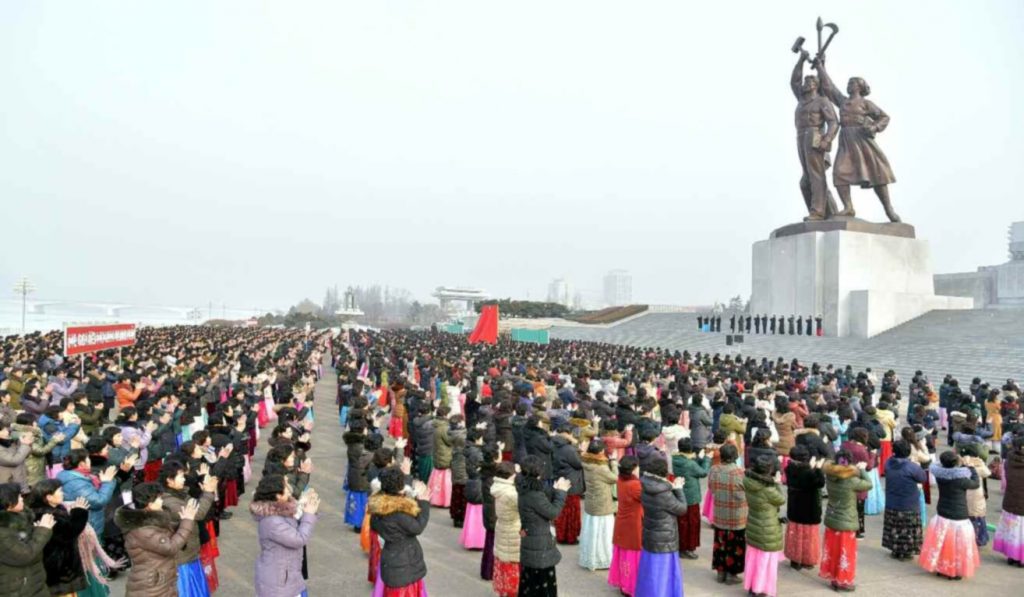 Pyongyang, January 8 (KCNA) — Members of the youth vanguard and women's union officials and members met at the Youth Park Open-Air Theatre and the plaza of the Tower of the Juche Idea here on Monday to vow to carry through the tasks set forth by respected Supreme Leader Kim Jong Un in his New Year Address.
Reports were made at the meetings to be followed by speeches.
The reporters and speakers said that Kim Jong Un's New Year Address serves as the militant banner redoubling the firm faith in the revolutionary victory enshrined in the hearts of the people and encouraging them to ceaselessly work fresh miracles through a great campaign for creating the Mallima speed.
They stressed that all the youths should become the first-line death-defying corps in defending the leader to make a breakthrough for advance in building a powerful socialist country and the first-line standard-bearers devotedly implementing the Party's policy.
They also contended that the women's union officials and members should devote their patriotism in such major construction projects of the country as the construction of the Wonsan-Kalma coastal tourist area, the renovation of Samjiyon County, the construction of the Tanchon Power Station and the second-stage waterway project in South Hwanghae Province. And they underscored the need to fully display the militant power and might of the women's union on all fronts for building a powerful socialist nation this year.