Where is Ri Yong Ho?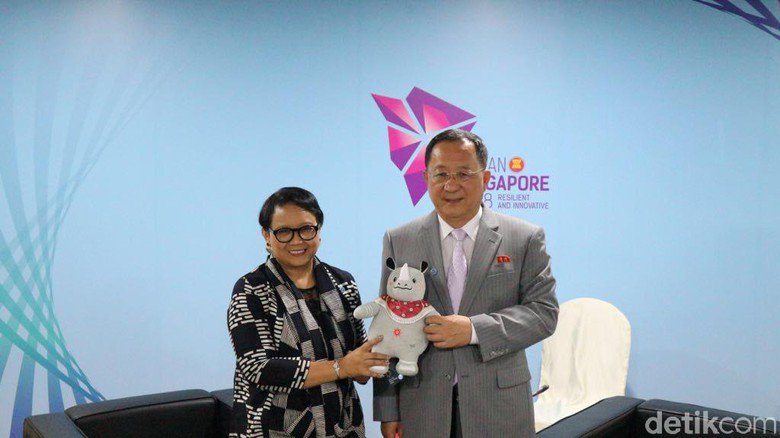 Former DPRK Foreign Minister [FM] Ri Yong Ho (Ri Yo'ng-ho) has been out of North Korean public life eye for over two years.  Of course, this is one of those "drop in the ocean" observations.  Senior officials across the regime disappear to different fates on a routine basis.  This sometimes feeds speculation and reporting (not to mention a litany of asinine social media comments) of Pyongyang's "reign of terror."    In contrast to other political cultures, North Korean officials generally do not move onto jobs at think tanks or membership on corporate boards when they step away from active service.
Ri Yong Ho's last observed appearance was on the platform at the 5th plenary meeting (plenum) of the 7th Party Central Committee during December 2019.  Ri was also dropped from membership on the Central Committee during the 8th Party Congress in January 2021.  In contrast to other DPRK elites that fall off the radar, Ri's absence is notable for several reasons.  He held one of the top positions in the country's external affairs apparatus.  As the country's top diplomat and a fixture in the US-DPRK interface, Ri has relationships with numerous foreign officials and private citizens.  In contrast to other DPRK officials who seldom have contact with foreigners, there is a small population outside the county who are curious and concerned about Ri's well-being.   Unlike his immediate predecessor as FM,  there are no indications that Ri migrated to another top job in the regime; Ri Su Yong (Ri Su-yo'ng) moved from FM to head of the Party's International Affairs Department [IAD].  Ri Yong Ho is 65 years old which is 15 years short of the informal retirement age range of 70-80 for senior cadres.  As such, Ri is too young to sit in the grandstand at state events as an honorary retired elite, in the same fashion as the last FM's–Ri Su Yong and Pak Ui Chun (Pak U'i-ch'un).
The rationale for Ri's removal from office as FM in 2019 was probably a combination of job performance and internal elite politics.
There is no evidence of gross incompetence on Ri Yong Ho's part.  He may have accepted responsibility for the stalemate in US-DPRK contacts following the three interactions between KJU and former President Trump and tendered his resignation.  Although yarns were spun about the punishment of the DPRK's top nuclear negotiators, Ri is only one of two who left office.  Ri may also have accepted responsibility for two major personnel issues affecting DPRK diplomats–the arrest and incarceration (and probable execution) of Han Song Ryol (Han So'ng-ryo'l) during the summer of 2018 and the defection of the DPRK's acting ambassador to Italy Jo Song Gil (Cho So'ng-gil) during early 2019.
If Ri Yong Ho resigned or dismissed due to his job performance, we might consider the environment in which either of those decisions was made.  Ri may have found that he lacked sufficient political support.  Ri's entree to North Korea's core elite derives from his father, Ri Myong Je (Ri Myo'ng-che).  The elder Ri established the Kim Family's personal and finance network in western Europe and he managed the network of residential compounds in which KJU and Kim Yo Jong (Kim Yo'-cho'ng) grew up.  While Ri Yong Ho was anchored in the elite because of his familial ties, being a North Korean diplomat would have placed him under the patronage of Kim Yong Nam (Kim Yo'ng-nam) and Kang Sok Ju (Kang Sok-chu).  Ri's father and Kang Sok Ju are dead.  Kim Yong Nam retired in April 2019, the same year Ri Yong Ho exited as FM.  If the internal political environment following the Hanoi Summit required a scapegoat, Ri Yong Ho may have found he did not have any benefactors to advocate for him with The Center.
We might also consider how his replacement, Ri Son Gwon (Ri So'n-gwon), got the FM job.  It is all but certain that United Front Department Director Kim Yong Chol (Kim Yo'ng-ch'o'l) recommended Ri Son Gwon for the FM position.  Ri Son Gwon is one of the most prominent DPRK elites for whom Kim Yong Chol has served as a political benefactor in the regime.  With the termination of the Hanoi Summit and a failure at rapprochement from KJU's meeting with former President Trump during their interaction at P'anmunjo'm in June 2019, Ri Yong Ho probably found himself in direct conflict with Kim Yong Chol, possibly other top elites.
Motivations aside (Pyongyang political culture is a tad mercurial these days), there are only a limited number of scenarios as to where Ri Yong Ho has landed.  If Ri engaged in an internal political showdown back in 2019, the end result was that he was expelled from DPRK political culture on a temporary basis or that he was assigned a position which would insulate him from further elite entanglements.   Let us survey the landscape.
Doom and Gloom This is Pyongyang's play of the blood in which Ri Yong Ho's job performance, insufficient loyalty and/or a major scandal has resulted in him being incarcerated, sent down for labor education or being executed.  There has not been any reporting or rumors that Ri has been executed.  If Ri was sent to a detention facility or assigned to labor education (ie, hard labor) then it would indicate that protections against harsh punishments for DPRK diplomatic personnel are no longer in place.  Barring incidents or allegations of financial malfeasance or providing information to foreign intelligence services, since the 1980s Foreign Ministry personnel and diplomats enjoyed protection against manual labor assignments and control zone detention.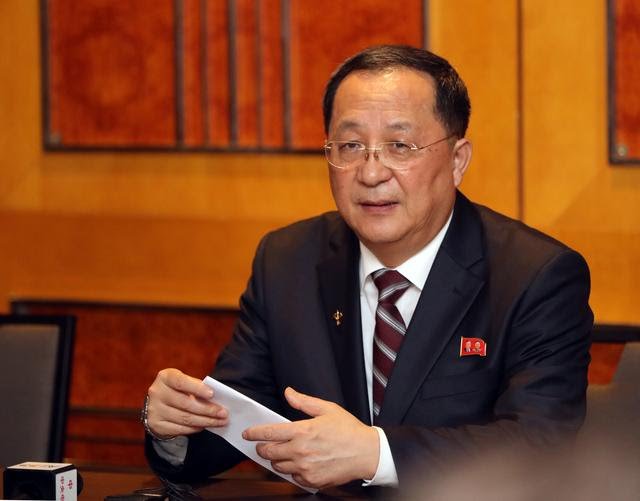 Early Retirement  Ri may have simply retired earlier than expected, either for the above-mentioned reasons or health problems.  If he has retired this would beg the question of why he does not appear at state events with other retired top officials.  An early retirement for someone with Ri's career would have positive and negative effects for him.  On one hand, he would be removed from the daily grind of being a core elite and all the excitement and stress that entails.  On the other hand, being compelled to stay at home or improve one's fishing skills on the Taedong can get tedious and demoralizing for a DPRK elite who used to be highly active.
Adviser's Job  Ri Yong Ho may have been assigned to another position in the regime in which his name would not appear in state media and/or attend state events.  Ri might currently hold an adviser's position, either in the Foreign Ministry or in the Central Committee apparatus.  There is a precedent for an FM advisory position.  Former 1st Vice Minister Kim Kye Gwan (Kim Kye-kwan) was appointed to an adviser's position in 2019 when he was replaced by Choe Son Hui (Ch'oe So'n-hu'i) due to ill health.  Ri might have been assigned a similar position, one in which he may no longer be active in policymaking on a daily basis but is kept around for his experience and expertise.  Alternatively, Ri Yong Ho may have disappeared into the Central Committee or State Affairs Commission [SAC] in a similar adviser position.  If this is the case, it would indicate that Ri works in Kim Jong Un's Personal Secretariat [KJUPS] as a foreign policy adviser.  It is all but certain the KJUPS stood up a National Security Council [NSC] type of office during 2018-2019.  With that type of institution in place, it would need an experienced and reliable staff of advisors and subject matter experts with a similar background and experience as Ri Yong Ho.