NK Claims Nuclear Fusion Reaction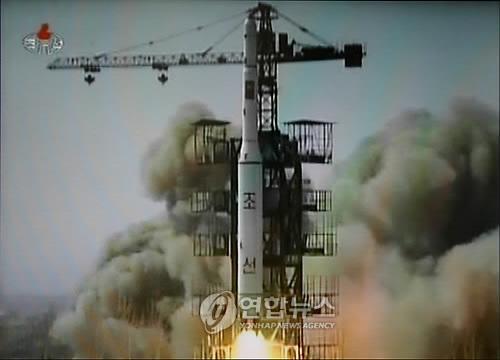 The DPRK is claims to have succeeded at a nuclear fusion reaction.  The country's announcement occurred less than a week after KJI's return from China, a trip which included a vague commitment to return to the Six Party Talks.  Earlier this year, the DPRK also announced its intention to construct a light water reactor.  One ROK official described the DPRK's claim as "far-fetched" and another said the claim was "absurd."  Korea Herald's Kim Ji-hyun:
North Korea yesterday claimed that it has succeeded in producing a nuclear fusion reaction while talks aimed at ending its nuclear weapons programs remain in deadlock.

The reaction Pyongyang was referring to usually occurs naturally. Artificial experiments have been mostly unsuccessful, although there have been many attempts at controlling the energy produced from such a reaction to use for military purposes.

A nuclear fusion reaction also occurs when a hydrogen bomb is detonated, a bomb said to be far more damaging than an atomic bomb. This kind of reaction also leaves less radioactive residue.
JoongAng's Yoo Jee-ho reports on some of the more technical aspects to the country's claim:
"Nuclear fusion requires a major facility and as far as we know, there isn't one in North Korea," the official told reporters in a background briefing. "North Korean scientists probably did some small experiment or studied some related theory, and exaggerated these activities."

The official pointed out that the members of the International Thermonuclear Experimental Reactor, a nuclear fusion project, have given themselves about half a century to create a controlled nuclear fusion reaction. The seven members of the ITER are South Korea, the United States, the European Union, India, Japan, Russia and China. In 2006, they agreed to fund the building of a nuclear fusion reactor in France, and the South Korean official said the work would cost about 5 billion euros ($6.35 billion).

Lee Choon-geun, a researcher at the Science and Technology Policy Institute in Seoul, said North Korea has been researching nuclear fusion since the beginning of this decade.

"But nuclear fusion is difficult to achieve in a laboratory setting," Lee said. "Some have claimed that they did it at room temperature but they were later refuted."

The seemingly bogus claim by North Korea comes as six-party talks on shutting down its nuclear weapon program have been suspended. North Korea wants bilateral negotiations with the United States as a precursor to six-party talks, and Kim Jong-il said last week he would work to create "favorable conditions" for the resumption of the talks.
And KCNA transmitting Rodong Sinmun:
The nuclear fusion technology is called "artificial solar" technology as it represents a field of the latest science and technology for the development of new energy desired by humankind.
The nuclear fusion technology for obtaining safe and environment-friendly new energy the source of which is abundant draws great attention of world science at present.
Scientists of the DPRK have worked hard to develop nuclear fusion technology their own way.
They solved a great many scientific and technological problems entirely by their own efforts without the slightest hesitation and vacillation even under the conditions where everything was in short supply and there were a lot of difficulties, thus succeeding in nuclear fusion reaction at last.
In this course, Korean style thermo-nuclear reaction devices were designed and manufactured, basic researches into nuclear fusion reaction completed and strong scientific and technological forces built to perfect the thermo-nuclear technology by their own efforts.