You're Very Well Read, It's Well Known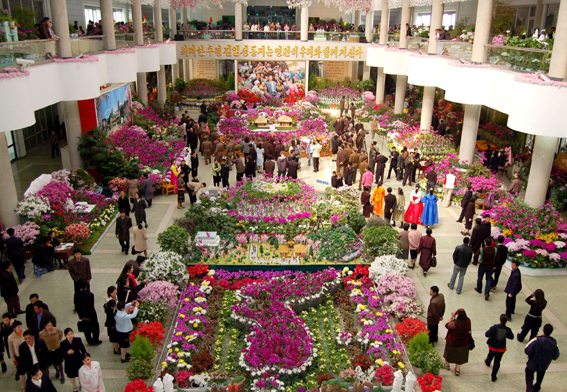 The DPRK's external propaganda arm has published the monthly mags.  Korea has unsigned articles on the reopening of the 8 February Vinalon Complex and the rally to celebrate the reopening.   2 April is the 30th anniversary of the country's Public Health Law, on which Choe Kwang Ho writes an essay.  Kim Myong Nam writes about the Pyongyang Preventive Medicine Factory, and "Journalist of Korea pictorial" Kim Kyong Hui interviews the head of the Pyongyang Maternity Hospital.
Korea also provides two glances at the children of current NK elites, and the education of future elites.  Yon Ok writes a brief piece on the Changgwang Kindergarten which educates pint-sized cadres one block from KJI's Office and the Central Party Complex in Pyongyang.  Pak Pyong Hun writes on Pyongyang Secondary School #1.
Korea Today focuses on Kim Il Sung's Birthday, celebrated in April.  Kim Chol Nam has a nostalgic essay on the late DPRK President and there is a KPA-based excerpt from KIS' memoir With the Century.  Kim Yong Sam writes about the Central Tree Nursery in Pyongyang in a nod to Arbor Day.
[links to country's German mirror site]
In Korean
In English